I have been hemming and hawing over Creepmas for the entire month of November. I have to admit that Halloween was a challenge, mostly because I had an injured knee and climbing stairs was not fun. That left me feeling run down and less than enthusiastic about celebrating another holiday. Plus, the Creepmas team who used to run the site won't be hosting this year.
So I might do a few Creepmas posts - I still have pumpkins. I might carve one of those. I have a gingerdead house that may be fun. Cookies are always nice to make and I have purchased some presents for love ones. I won't get up to my usual 13 posts from Dec. 1-13 however. I am planning no dinner party and probably won't decorate my house. Yep my mojo is running low.
Having said that though, just a short internet search on Etsy reveals so many makers who are embracing the season. Fancy a little jewellery to show your Creepmas Spirit? These makers have you covered.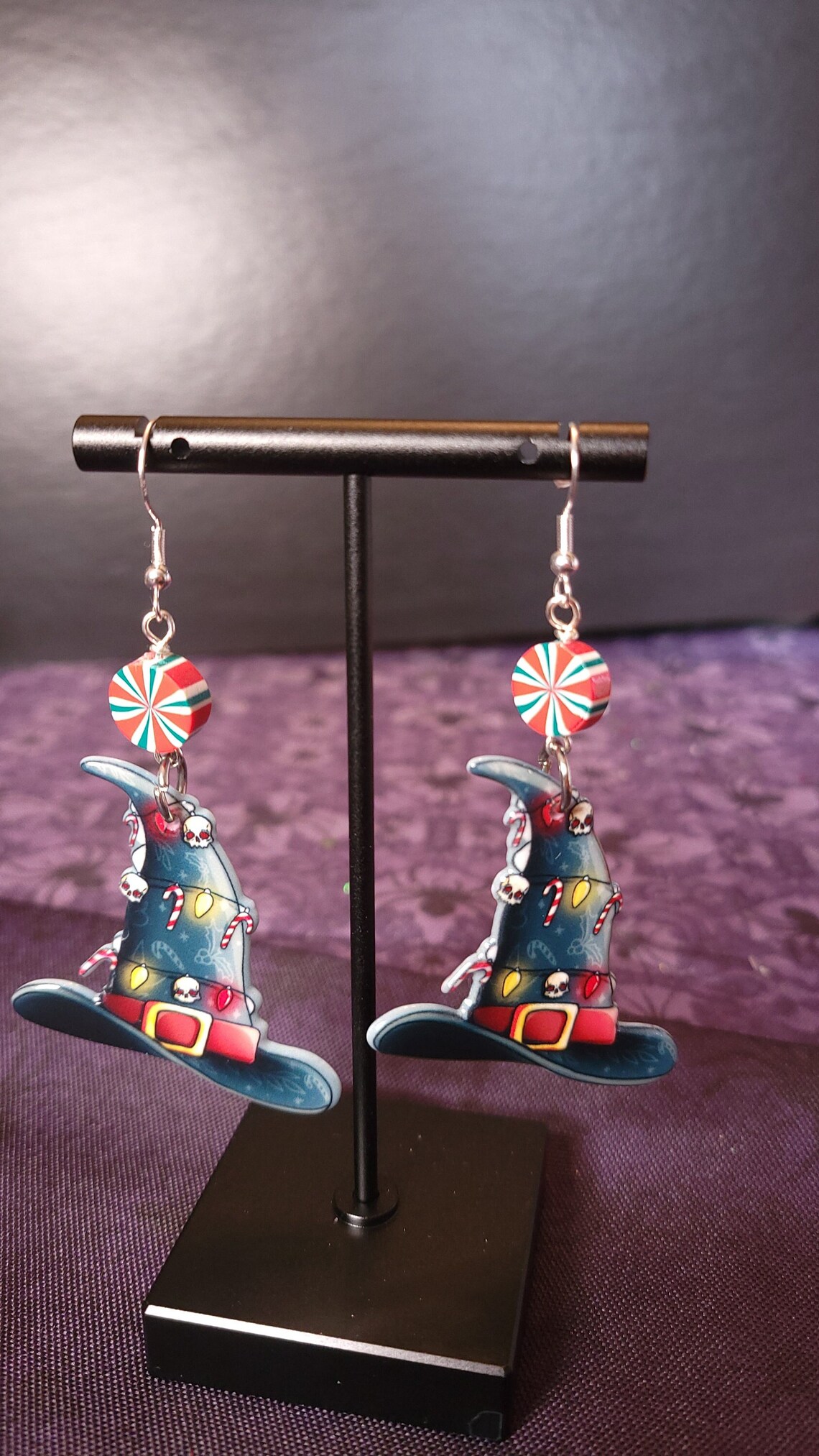 Lovely this has these adorable witch hats but hurry - only 2 available and in 5 people's carts.
These mini trees by CheleBelleArt are so sweet and come in many colors.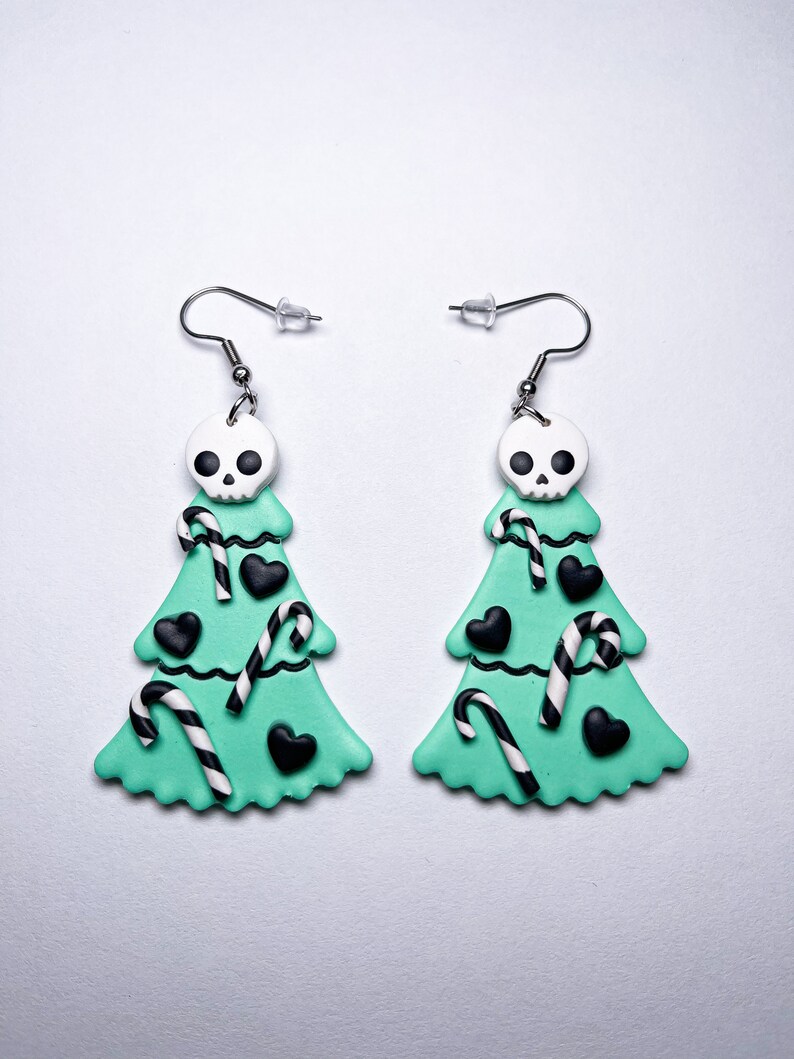 It would not be Creepmas without a little Krampus. How elegant are these? Just the conversation starter for those Evangelical Christian relatives.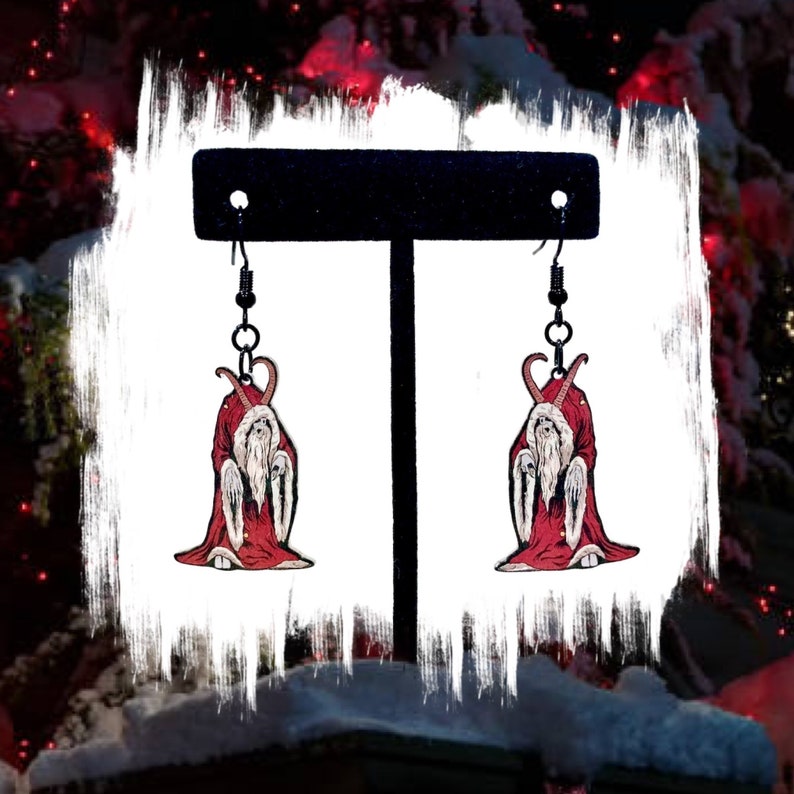 If horror is more your thing, nothing cries happy holidays like Michael Myers in a Santa hat. Perhaps this will spawn an entirely new slasher series - Halloween has ended but Creepmas is just beginning. I should pitch that in Hollywood. It's just the kind of banal, poorly hatched idea that might incite the film industry. You can find these Michael Myers earring at Born2BlossomDesigns.

So if you are feeling the Creepmas spirit I hope you can find a little retail therapy to fill the void that my poor efforts will leave.